Online Application to Host a Training
Submission Instructions Below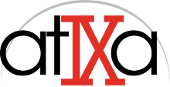 STEP ONE
Please read the ATIXA Host Requirements and Benefits in its entirety. This document includes all requirements and benefits to host with ATIXA. It will be referenced in the next steps.
STEP TWO
Please complete the online application to Host a Training Event on the right. Courses can be found in the Requirements and Benefits document in the first step.
STEP THREE
If you are pre-approved to host an event, ATIXA's Director of Regional Events will send you an email with potential course and date selections. This email will also include a link to complete the Final Application to host. Within five days of submitting the final Application to Host, you will receive a confirmation of your event with all details.